Date / Time
Date(s) - 09/20/2018
6:00 pm - 8:00 pm
Location
Fordham Law School, Rm 1-01
Categories
---
>> RSVP TO THIS EVENT <<
---
ABOUT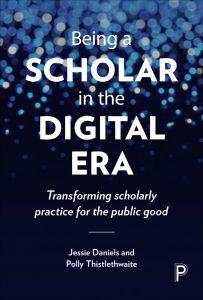 Good ideas can change the world for the better. It is our best hope to combat injustice. But in order to take part in the important debates of the day, scholars must find meaningful ways to share their work with activists, policy-makers, other researchers, and lay people outside the academy. The proliferation of digital technologies can help scholars share their work beyond the conventional audiences of fellow academics. Unfortunately, most institutions of higher education don't offer scholars the training in how to make the best use of digital technologies to reach their audiences in ways that matter.  And, institutions and individuals are mostly unprepared for when sharing their work publicly goes awry as it so often does in the current political climate. 
In this engaging workshop, Polly Thistlethwaite and Jessie Daniels, two innovators in higher education, will guide participants through the complicated terrain of being a public scholar in the digital era, and provide step-by-step instructions that they can take with them and use everyday. 
---
SPEAKER BIOS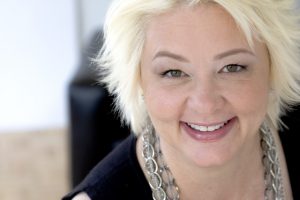 Jessie Daniels (PhD, UT-Austin) is Professor of Sociology at Hunter College and The Graduate Center, CUNY. She is the author or editor of five books, including Being a Scholar in the Digital Era (with Polly Thistlethwaite) and Going Public (with Arlene Stein), along with dozens of peer-reviewed articles. She is currently completing two new books, Tweetstorm, about the mainstreaming of white supremacy in the digital era, and a memoir, Becoming Jessie.
Since 2007, Daniels has published a scholarly blog, Racism Review, (with Joe Feagin). She is a regular columnist at Huffington Post where she writes about race, gender and technology. Daniels also worked in the Internet industry, and now uses her expertise in technology to help academics share their work with a broader range of audiences.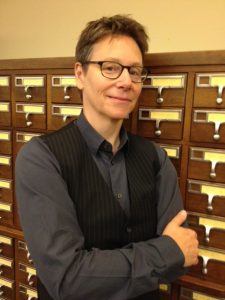 Polly Thistlethwaite (MS/LIS, UI-Urbana-Champaign) is Professor and Chief Librarian at the Graduate Center, CUNY. She is co-author (with Jessie Daniels) of Being a Scholar in the Digital Era, a book that explains how and why scholars must position their work in public conversation to contribute to the greater good. In the late 1980s and early 1990s, while working in NYC academic libraries, Polly also worked with the Lesbian Herstory Archives and the AIDS activist group ACT UP. She became a conduit for non-academics seeking access to information locked behind the paywalls and no-access policies of academic libraries. These experiences shaped her present-day advocacy for open access scholarly publishing and her convictions that scholarship should be free and available to any researcher, anywhere.