---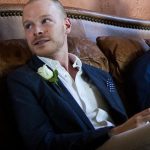 Gregory T. Donovan, PhD (Co-Coordinator)
Assistant Professor, Department of Communication and Media Studies
Fordham University
Gregory T. Donovan is the co-coordinator of the Digital Scholarship Consortium as well as an affiliate faculty member of the New Media and Digital Design Program and Urban Law Center at Fordham University. His scholarship explores the mutual shaping of people, place, and digital media, and how to reorient such shaping toward more just and meaningful publics. He is co-editor of JITP Issue 5: Media and Methods for Opening Education and currently working on his monograph, Canaries in the Data Mine: Understanding the Proprietary Design of Youth Environments. He received his Ph.D. in Environmental Psychology with a doctoral certification in Interactive Technology and Pedagogy from the CUNY Graduate Center.
http://gtd.nyc
Twitter: @gdonovan
---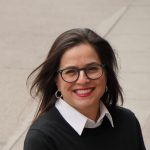 Jacqueline Reich, PhD (Co-Coordinator)
Professor and Chair, Department of Communication and Media Studies
Fordham University
Jacqueline Reich is the author of The Maciste Films of Italian Silent Cinema (Indiana UP, 2015) in collaboration with the Museo Nazionale del Cinema in Turin, Italy, and Beyond the Latin Lover: Marcello Mastroianni, Masculinity, and Italian Cinema (Bloomington: Indiana UP, 2004). She is also co-author, with Catherine O'Rawe, of Divi. La mascolinità nel cinema italiano (Donzelli, 2015) and co-editor with Piero Garofalo of Re-viewing Fascism: Italian Cinema, 1922-1943 (Bloomington: Indiana UP, 2002). At present, she is co-director, along with Kathleen LaPenta-Long, of the Bronx Italian American History Initiative, a digital oral history project, and also serves as Interim co-coordinator for Fordham's Digital Scholarship Consortium.
http://jacquelinereich.com
Twitter: @Profjreich

---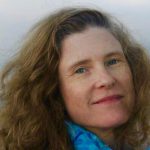 Elizabeth Cornell, PhD
Director of IT Communications
Fordham University
Elizabeth Cornellsupports initiatives for digital scholarship at Fordham University and serves as the director of communications for Fordham IT. She is a collaborating editor for the Digital Yoknapatawpha Project at the University of Virginia, which offers new views of William Faulkner's works through digitized maps and timelines. She has published essays in South Central Review, Mississippi Quarterly, the Journal of American Studies, and elsewhere. Elizabeth serves on the steering committees for the Fordham Digital Scholarship Consortium and NYCDH. She is also creative consultant for Live Source Theatre Group's dramatic adaptation of William Faulkner's novel, As I Lay Dying.
Twitter: @ecornell1
---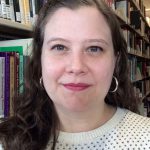 Tierney Gleason, MA, MS
Reference and Digital Humanities Librarian
Fordham University
Tierney Gleason has worked for over a decade in the nonprofit sector for progressive social change before shifting the course of her activist career towards librarianship. A graduate of the Dual Degree Mentoring Program, a partnership between New York University and Long Island University to train scholar librarians, she earned an MA in Irish and Irish American Studies from NYU and an MS in Library and Information Science from LIU. She completed her BA in Women's Studies at the University of Massachusetts in Amherst.
---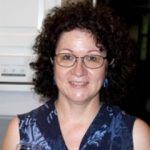 Maryanne Kowaleski, PhD
Joseph Fitzpatrick SJ Distinguished Professor of History and Medieval Studies
Fordham University
Maryanne Kowaleski is the Joseph Fitzpatrick S.J. Distinguished Professor of History and Medieval Studies at Fordham University. Her publications focus on medieval economic, maritime, and gender history, as well as on demography and bioarchaeology. Kowaleski earned a BA at the University of Michigan, an MA and a PhD at the University of Toronto, and a license at the Pontifical Institute of Medieval Studies, in Toronto. Her research has been supported by the American Council of Learned Societies, the Institute for Advanced Study in Princeton, the Huntington Library, the John Simon Guggenheim Memorial Foundation, the National Humanities Center, and the National Endowment for the Humanities. She is involved in a variety of digital projects at Fordham University and for the Medieval Academy of America, which she served as president in 2012–2013. 
---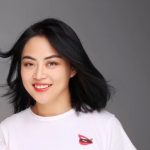 Bingdi Chunyu (Graduate Assistant)
Graduate Student, M.S. in Business Analytics
Fordham University
Bingdi Chunyu is the graduate assistant of the Digital Scholarship Consortium and is currently pursuing a Master degree of Business Analytics at Fordham University. She has significant experience working with Non-profits to bring awareness to minority groups in the form of digital arts. Chunyu focuses on optimizing the FDSC by assisting coordinators, providing resourceful newsletters, maintaining social media platforms, and curating multi-media sources. She earned a BA in Art History and Economics from University of North Carolina at Chapel Hill.