Please join us on Friday, December 7, at 6pm, for a talk by Drs. Eileen Gardiner and Ronald Musto on Digital Humanities and Medieval Studies: Issues and Debates. The event will take place in McGinley Center Faculty Lounge, Fordham University, Rose Hill Campus. Drs. Eileen Gardiner and Ronald Musto will address two major questions: what are the digital humanities and why do they matter?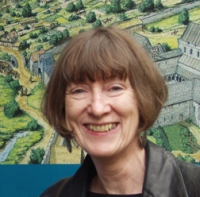 Dr. Eileen Gardiner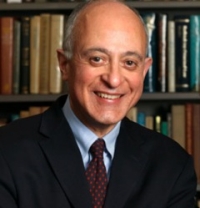 Dr. Ronald Musto
An array of platforms, applications, disciplinary approaches, tools and online collections in the humanities all come under the rubric of "digital." But are the digital humanities simply another methodological approach to scholarly research and communication in the traditional humanities, are they an add-on to current disciplinary research questions and agendas, or are they a specialized subset within the structure of current humanities departments and institutes? Are all humanists now "digital" to the extent of their acculturation to the new technologies and use of digital resources, or are digital humanists a small circle of cutting-edge theoreticians and practitioners? Where is the work of digital humanities best performed? How is it funded, sustained and evaluated? Is the capital and monetization necessary to digitization dramatically changing the very nature of humanistic discourse? Can we even find a common definition of the humanities in the current academic and technological environment? The answers — though argued by some with great certitude and vigor — are still far from certain.
As publishers of Italica Press and past co-directors of the ACLS Humanities E-Book Project, Drs. Eileen Gardiner and Ronald Musto have considerable experience with new digital media. Dr. Gardiner is the editor of The Holy Land on Disk, and curator of two websites: one on the history of Hell (www.hell-on-line.org) and the other on a medieval Irish pilgrimage route (http://www.pilgrimswaytopurgatory.org). In addition, she is the author of Visions of Heaven and Hell Before Dante (2008) and a variety of articles, including "Visions and Journeys," in Dante in Context (CUP, forthcoming). Dr. Musto is the editor www.peacedocs.com and the co-author (with Gardiner) of "The Electronic Book" in The Oxford Companion to the Book (2009) and The Digital Humanities: A Primer to Students and Scholars (forthcoming from Cambridge University Press). Dr. Musto is also the general editor of the five-volume Documentary History of Naples, and co-author of Medieval Naples, 400-1400.
Gardiner and Musto met at Fordham University while undergraduates. Dr. Gardiner went on to do a Ph.D. in medieval English literature at Fordham while Dr. Musto completed a Ph.D. in medieval history at Columbia University.
This event is was organized by Fordham University's
Center for Medieval Studies
with co-sponsorship from the Digital Humanities Working Group. A reception will follow the talk.