The Fordham Digital Humanities Working Group and the Graduate Student Digital Humanities Group are pleased to announce the 2013-2014 HASTAC Scholars who will be representing Fordham's lively digital humanities community in HASTAC's distinguished online forum. The 2013-2014 HASTAC Scholars Program at Fordham has been made possible through the generous support of the Dean of Fordham College at Rose Hill. In addition to the HASTAC Scholar's program, this year the Fordham Graduate Student Digital Humanities Group has launched a new initiative: the Campus Digital Humanities Scholars program, which will foster digital scholarship among the graduate student body by providing mentoring and support to new members of the community.
Alisa Beer
HASTAC Scholar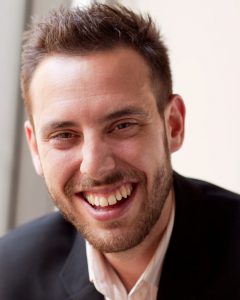 Will Fenton
HASTAC Scholar
The 2013-2014 HASTAC Scholars are Alisa Beer and Will Fention. Alisa is a second year Ph.D. student in the History department at Fordham University, where she studies medieval manuscript culture and medieval pilgrimage. She holds an Masters of Library Science from the School of Library and Information Science of Indiana University at Bloomington, and is particularly interested in information visualization, pedagogy, and the use of social media for scholarship. She is also concerned about the long-term survival of digital humanities projects and the condition of their metadata. Will Fenton is a Ph.D. Candidate in English at Fordham University, where he specializes in nineteenth-century American literature and the digital humanities. In addition to writing and blogging about technology, Will is the recipient of a Fordham Innovative Pedagogy Initiative Travel Award.
The HASTAC Scholars will contribute to the dialog on the HASTAC online collaboratory, offer campus workshops on digital pedagogy and work closely with their respective faculty mentors, Maryanne Kowaleski (History/Medieval Studies) and Micki McGee (Sociology/American Studies).
Jacquelyne T. Howard
Campus DH Scholar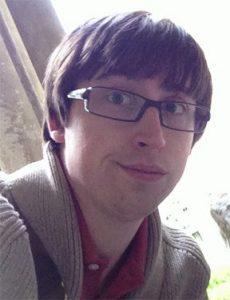 Christopher Rose
Campus DH Scholar
The inaugural Campus Digital Humanities Scholars for 2013-2014 are Jacquelyne Thoni Howard and Christopher Rose. Jacquelyne is currently studying for a Ph.D. in modern history. Her research interests includes social and gender aspects of the North American Frontier, specifically pertaining to the Colonial Gulf South. She also works as an instructional technologist in higher education, administrating the development and implementation of online and hybrid courses in a learning management system. Jacquelyne holds a Masters of Arts in History from University of San Diego and a Bachelor of Arts in History from Loyola University New Orleans.
Christopher Rose is a Ph.D. student in the History Department at Fordham, where he studies the aristocracy of the Latin East in the twelfth and thirteenth centuries. He is interested in the potential of digital media to foster interdisciplinary scholarship and digital tools to organize historical data in previously unconsidered ways. He is closely involved in the development of the French of Outremer site, hosted by Fordham's Medieval Studies Program. Campus Digital Humanities Scholars will participate actively in the Fordham Graduate Student Digital Humanities Group and work closely with mentors Roger Panetta (History) and Laura Morreale (Medieval Studies).
Please join us in congratulating this year's HASTAC and Campus Digital Scholars, and in thanking Dean Latham for his support and Elizabeth Cornell for her leadership on these programs!