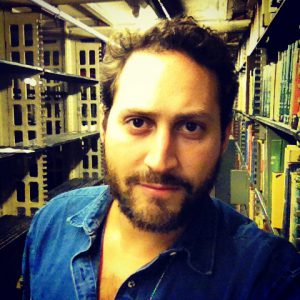 Ben Vershbow, Founder, NYPL Labs
Ben Vershbow, Founder of NYPL Labs, will join us to present the Faculty Technology Day keynote on Hacking the Library on Tuesday, May 21st at the Fordham University's Lincoln Center campus.
NYPL Labs, which Vershbow continues to lead, is an in-house technology start-up at The New York Public Library that has won numerous awards for its inventive handling of archives and special collections online. NYPL Labs has been responsible for some of the most innovative and community-engaging digital humanities projects of the past five years.
Among the public humanities projects developed at the Labs are the award-winning What's on the Menu?, a crowdsourced menu transcription project; the Stereogranimator, which invites the public to transform historical stereographs into web-friendly 3D formats; and the Map Warper tool suite, used by library staff and the public to align (or "rectify") historical maps to the digital maps of today.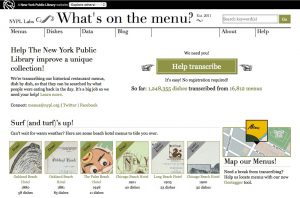 NYPL Labs describes itself as "a collaboration among curators, designers and technologists . . . dedicated to rethinking what a public research library can be and do in the new information commons." Investigating what a library – a public memory organization – can be in the age of the network, NYPL Labs projects invite deep interaction with library materials, collaborating directly with users on the creation of new digital resources, data sets, and tools.
Before joining the library, Vershbow worked for four years with Bob Stein at the Institute for the Future of the Book, a Brooklyn-based think tank exploring the future of reading, writing and publishing.
Please join us for Hacking the Library, and and the full program for Faculty Technology Day, on Tuesday, May 21st, 11 a.m. at Lowenstein Hall, 12th floor lounge. While this event is primarily for Fordham University faculty, please be in touch with if you'd like attend.
This program is made possible by the Instructional Technology Academic Computing Group, the Faculty Technology Centers, the Arts and Sciences Deans and the Digital Humanities Working Group. Special thanks go to Associate Vice President for Academic Computing Fleur Eshghi for her work on this program.