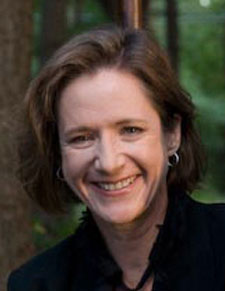 Ann Pendleton-Jullian
Please join us for a dinner conversation with Ann Pendleton-Jullian, Shannon Mattern, and Kimon Keramides on Tuesday, April 2nd at 5:30pm on developing new designs for teaching and learning in an era of digital innovation.
Making, Playing, Knowing: New Designs for Teaching and Learning in a Digital Age will take place from 5:30-8:30 pm at Fordham University's Lincoln Center Campus in Lowenstein Hall, 12th Floor, President's Dining Room Please join us for a light buffet from 5:30-6:00 with the talks beginning at 6:00pm.
Ann Pendleton

‐

Jullian

is an architect, writer, and educator of international standing whose work explores the interchange between architecture, landscape, culture, science, and technology. She has served as the Walter H. Kidd Professor and former Director of the Knowlton School of Architecture at Ohio State University. From 1993

‐

2007, she was a tenured professor of architecture at MIT and Associate Head of the Department for three of those years. Pendleton-Jullian is currently a Distinguished Visiting Professor of Design at Georgetown University's Center for New Designs in Learning and Scholarship. Her

2009 Tedx-Columbus talk

considers the relationship between making, playing and knowing.
Shannon Mattern is an Associate Professor in the School of Media Studies at The New School. Her teaching and research address relationships between the forms and materialities of media and the spaces — architectural, urban, and conceptual — they create and inhabit. Her publications and collaborative digital projects have addressed libraries and archives, media companies' headquarters, place branding, public design projects, urban media art, media acoustics, media infrastructures, and material texts. She's recently become the editor of MediaCommons's The New Everyday, and you can find her online at wordsinspace.net.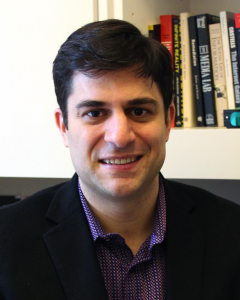 Kimon Keramidas
Kimon Keramidas is Assistant Director for the Digital Media Lab and Adjunct Instructor at the Bard Graduate Center. Kimon also teaches courses in interface design, the material culture of media, digital media in the museum, and the history of scenic design. In addition to his work at the BGC, Kimon is Director of Digital Initiatives at the Martin E. Segal Theatre Center, where he oversees new initiatives in the integration of digital media in support of the center's programs and developing and maintaining MESTC's web presence across a number of sites. He is also a founding member of the The Journal of Interactive Technology and Pedagogy.
This program is sponsored by the Fordham Digital Humanities Working Group and the Interdisciplinary Faculty Seminar on Digital Pedagogy with the generous support of the Deans of the Arts and Sciences and the Mellon Interdisciplinary Faculty Seminar Fund.
Kindly RSVP by March 29th. For more information, contact mmcgee [at] fordham [dot] edu.