Fordham Announces 2016-18 HASTAC Scholars and Campus DH Scholars
The Fordham Digital Humanities Working Group and the Graduate School of Arts and Science are pleased to announce the 2016-18 HASTAC Scholars: Sharon Harris Jeter (PhD candidate, English) and Damien Strecker (PhD candidate, History). 

Our HASTAC Scholars represent Fordham's lively digital humanities community in HASTAC's distinguished, international online forum. In their roles as HASTAC Scholars at Fordham, they will contribute to the campus digital humanities dialogue by organizing workshops, reading groups, writing blog posts about their work, and other activities. HASTAC Scholars are generously funded by the GSAS.

---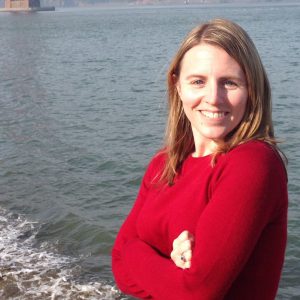 Sharon Harris Jeter is a Senior Teaching Fellow and PhD Candidate in the English Department. Her dissertation examines the interdependent ways that music moves its hearers affectively, rhetorically, and physically in seventeenth-century English literature, and how music's power to move thus ultimately forms communities. Sharon holds degrees in music and humanities and has received grants to the Folger Shakespeare Library, Digital Humanities Summer Institute, and for founding Fordham University's Music and Sound Studies reading group. She has also worked on the editorial staff of 19th-Century Music, published by UC Press, and Opera Quarterly, published by Oxford Journals.
---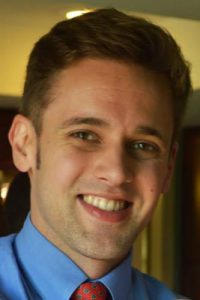 Damien Strecker is a PhD candidate in the History Department. He received his BA in history from Xavier University and his MA in African American and African diaspora studies from Indiana University. His current research delves into 1930s to 1960s church formation and community development in the South Bronx during a time of dynamic demographic shifts.  During his two years working with Fordham's Bronx African American History Project, he helped collect local oral histories and aided in digitizing the collection. The collection contains nearly 300 interviews of residents who helped shape the South Bronx from pre-WWII to today, and can be accessed via Fordham Library's Digital Commons. He's interested in making digital historical resources available to as many people as possible, with a particular emphasis on connecting university research to high school classrooms.