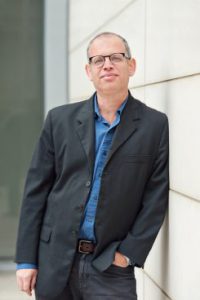 Histories of modern Jewish cultures face the challenge of how to fathom complex issues of place and space. Join Shachar Pinsker (University of Michigan) on April 19th, 2:30pm (Lowenstein 906) to learn about his collaborative digital project, Mapping Modern Jewish Diasporic Cultures, that explores modern Jewish cultures and migrations using non-linear digital storytelling and mapping techniques (ArcGIS & Scalar).
Jews are a transnational people with multiple diasporas, and this project proposes to map the migration of multilingual literary and visual networks of cultures across the long 20th century. Because Jews never conformed to the national concept of the unity of people, language and territory, modern Jewish culture developed within constantly shifting borders of empires and nation-states.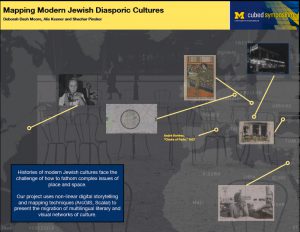 Using innovative digital tools and databases, this project aims to visualize the tension between the transnational and diasporic, but also grounded in a particular place; belonging to both global and local cultures. The project scholars, who include Pinsker, as well as Deborah Dash Moore and Alix Keener, hope to take macro and micro views of this network of people, analyzing both the diasporic and individual levels, as well as a multimedia view, such as visual and textual analogs.
Professor Shachar will present this work-in-progress in the context of Professor Anne Hoffman's course in Modern Jewish Writing.
At 6 pm in the Law School, Shachar will give a talk based on his new book, A Rich Brew: How Cafés Created Modern Jewish Culture (NYU Press). All are welcome.